Hey heeeyyy, check me out, blogging three whole days in a row. That's like practically unheard of in these parts. Does anyone else feel like blogging is just freaking weird? It's all like, narcissistic and stuff. In real life, if people were constantly like, "OMG LET ME TELL YOU ALL ABOUT WHAT IS IN MY PURSE OR WHAT MAKEUP I USE OR GO THROUGH MY ENTIRE WORKOUT AND MEAL PLAN FOR THE WEEK IN DETAIL", that would be irritating. But in the blog world, narcissism is like completely accepted and celebrated and everybody wants to be friends! I love it.
Moving on...This is kind of a long post (lots to cover), so go ahead and #backthatazzup to one of my very favorite Zumba songs while you read.
It's been a looooong week. For starters, last weekend wasn't really the best I've ever had. I've been doing a lot of thinking and soul-searching during this week, though, and even though said behavior has led to a lot of missed sleep and hours when I struggled to focus, I am confident that things are looking up. :) On Monday, (1) I went to an indoor playground with Dedra and the boys. We had a blast, and they only had a mini-meltdown when it was time to go. Progress, people. ZJ also nearly ripped Rett's head off trying to help him find the slide.. Looks like he was none the worse for the wear though, so we'll just mark it down in the "Hilarious Things Kids Do" column and continue laughing about it.
Dedra and I (2) went to Zumba with Eva on Monday and Tuesday night, and of course had a blast. I finally (3) got some new shoes too, so my feet were feeling a lot better after class on Tuesday than they have been. My knee still sucks, but that's nothing new. (4) Work has been insane this week. The end of the month is always a pretty intense time, since clients need to wrap up monthly accounting stuff, send invoices, etc., but this past week, a lot of just random stuff all happened at once to create a perfect storm of absolute chaos. I've been working lots of extra hours, which has really not been easy, since my brain has really had to struggle to focus. But it's finally Friday, yaaayyy! I have plans for a really fun and relaxing weekend. :) I was also able to take some time this week to (5) visit a family that I used to babysit for when I last lived in Vegas. It was SO much fun. They're just the sweetest family, and M. even made me a card! (I may or may not have teared up at the sheer adorableness of this card, guys...so.freaking.cute.)
In the spirit of following through on my plans to try a new recipe every month in 2014, I attempted some crock pot macaroni and cheese this week. It was basically awful. I mean, the taste was okay - any time you throw like four different kinds of cheese and some cream and Worcestershire sauce together, you're bound to come up with some at least reasonably edible. But it cooked too long, and got all mushy in the middle and totally burned on the edges. Definitely a fail on that front, but hey...I tried, and that's what it's all about, right? Or something.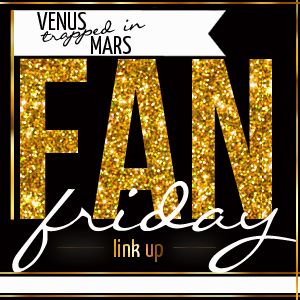 If you follow me on Twitter, then you've probably at some point seen me mention my good friend Joe. He and I grew up together, and now he is a Paralympic bronze medalist, and training to go back to the Rio Paralympics in 2016! I have to say, I'm selfishly glad that he participates in the Summer games, because I don't really care too much about the Winter ones (except maybe figure skating, but I can't even make myself care about that this year). He is pretty cool, so you should all probably go get to know him like, right this minute. And speaking of Olympics, be sure to check out this lovely little freebie from Sarah, and show your American team spirit. Also - the one and only Matt Antoine, winner of the Bronze medal in the Skeleton event in Sochi, is from my hometown! Apparently, good ol' Prairie is better for a lot more than just dropping a carp on New Year's Eve, considering its produced two world-class athletes. #smalltownpride
And with that, I'm off! Have a great weekend, everybody!!

Check out my fabulous sponsor!