What a fantastic idea this is. Love it.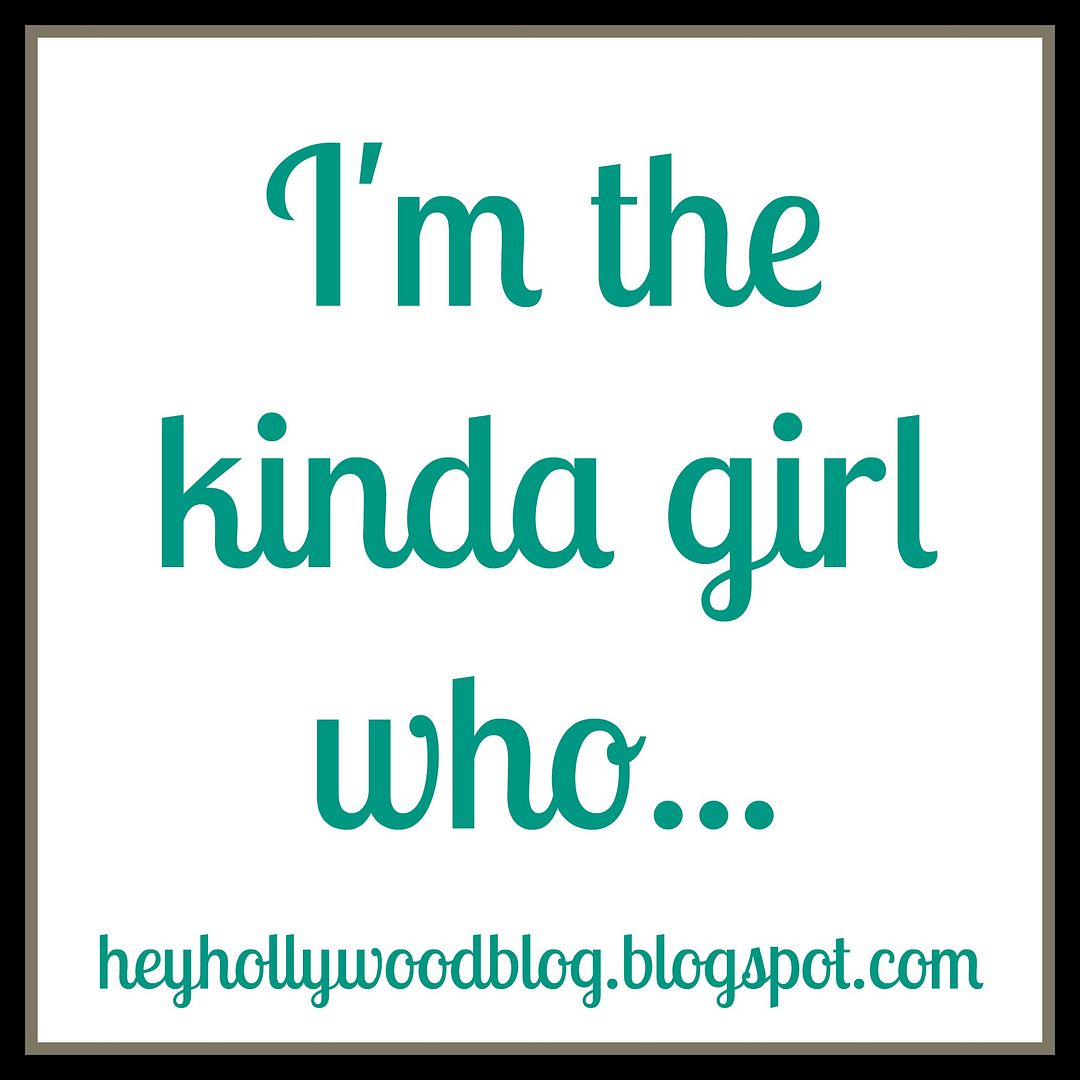 ...wishes she were cool enough to drink black coffee
...yearns to travel the world, to learn, explore, discover, and change
...strives for self-awareness
...thinks showers (and all of the stupid "getting ready" aftermath of showers) are completely overrated
...wishes she was a gourmet chef
...has a difficult time narrowing down a career plan and committing to the appropriate education
...loves beauty products and makeup but doesn't use them very often
...has no trouble at all drinking all the water she is supposed to drink (on most days, anyway)
...loves to talk about everything
...actually really enjoys flossing her teeth
...is slowly but surely turning into a homebody/introvert
...will drop everything to be there when someone she loves needs her
...LOVES high heels, but can't wear them, like ever
...is a hopeless romantic and totally swoons over the cheesiest stuff like flowers or photo strips or forehead kisses
...hates cleaning showers and mopping floors, but actually enjoys cleaning the rest of the bathroom
...works hard to recognize and overcome flaws
...is usually always smiling or laughing about something
...is completely in love with oceans
...believes in the amazing power of positive mental processes
...loves to make people laugh
...loves sunshine and warm weather and absolutely hates cold and snow
...thinks blogging is totally weird, but also completely awesome
...gets easily distracted
...could eat at Chipotle every single day and be completely, blissfully happy
...loves deeply and fully
...is learning how to stand up for herself, and working on finding courage to ask for what she needs
...loves reading and is always looking for good suggestions for books
...loves snuggling babies, especially her nephews
...is late to linkups and forgets to post A LOT of the time

Check out my fabulous sponsor!